Advertising And Marketing For Business

Mid-West Family is focused on delivering customized, cross-platform, customer-oriented solutions to help businesses GROW. We can grow your business by delivering very specific audiences and solutions through a combination of:
Radio, the #1 Reach Medium in America
Targeted Digital, Mobile, Social and Video Advertising
Local Celebrity Influencers
Popular Events
BRANDING
Create a multi-media advertising campaign with reach and frequency by combining radio and digital solutions. Pairing on air spots with digital ads significantly increases consumer recall and traffic to your website.
  Local Influencer Campaign
An endorsement from one of our DJs on-air and online carries so much weight because it is like a recommendation from a friend. Over 50% of radio listeners say they trust brands, products and services that a personality talks about.

DIGITAL MARKETING
Wholesale Email
Mid-West Family Local Solutions can help you target new customers through email marketing based on your specific targets.  We can segment an audience by gender, age, zip code, and total number while working with your business to create a compelling brand message or immediate offer to drive traffic on a weekend or a daily basis.  
Social Media Management
It's been published that 90% of local small business value and use social media to market their products.  Whether you're using social media to build a brand or get a customer to take an immediate action, Mid-West Family can take the burden of writing, posting, and boosting those posts off your plate with everything from weekly management agreements to annual posting plans.
Native Advertising
Mid-West Family works with some of the best native advertising companies in the region and the world to allow your marketing message to seamlessly appear in content.  
Video Production & Distribution
Reach your target audience as they are consuming content via video platforms across the web.  Mid-West Family can storyboard, produce, and distribute video content for you.  Mid-West Family can also help with your OTT advertising solutions on the many platforms where consumers are consuming video these days.
Targeted Display & Geo-Locator
Connect advertisers to targeted audiences at scale on the websites where consumers are spending their time.
Search Engine Optimization & Marketing
After you've built your brand using broadcast mediums, branded online content, and video, get picked when it's time for the purchase.  That's where SEO and SEM come into play and our team at Mid-West Family are experts in that field and work with some of the top companies in the world to make sure your SEO and SEM are top-notch.
To inquire about advertising campaigns with radio, digital, or events, please contact:
Kim DiGiovanni
kdigiovanni@rmgmwf.com
To inquire about any opportunities with the community and our involvement, please contact:
Mike Paterson
mpaterson@rmgmwf.com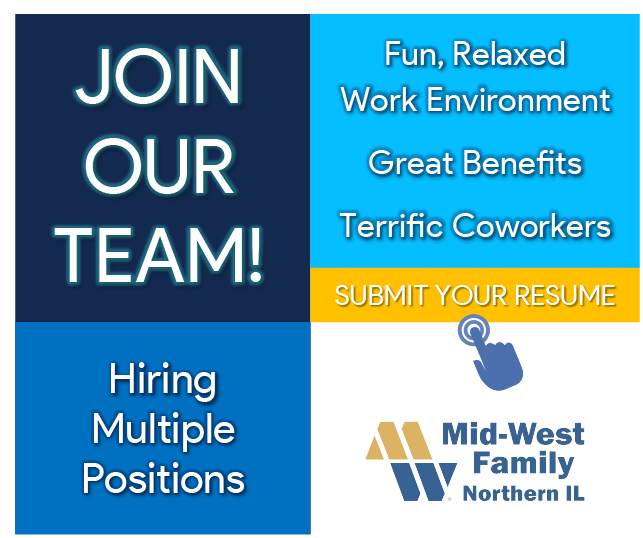 2830 Sandy Hollow Rd, Rockford, IL 61109
(815) 874-7861
Have a question? Submit it below